Hypnosis downloads grouped by narrator
All our hypnosis downloads are carefully crafted by a team of hypnotherapy professionals including Roger Elliott and Mark Tyrrell of Uncommon Knowledge. Then, when each hypnosis script is ready, Mark or Roger go to the studio to record it. In case you have a favorite voice, we have grouped all our downloads by narrator below (Mark and Roger are both from the UK - Mark has an English accent and Roger a Scottish one).
Browse the entire hypnosis downloads library below. Downloads are arranged by category to make finding what you want easier. You can find the latest hypnosis downloads here. Or, if you prefer to view the downloads organized simply by category, visit the all downloads page.
Roger's downloads are first, or you can jump to Mark's.
Hypnosis audio downloads narrated by Roger Elliott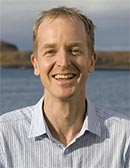 To hear a sample of Roger's voice, use the player below
Hypnosis audio downloads narrated by Mark Tyrrell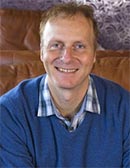 To hear a sample of Mark's voice, use the player below