Why perfectionism wrecks self esteem
This is a sample tip from Uncommon Self Esteem Tips - subscribe below to get more in your email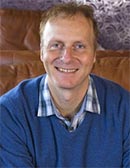 Mark Tyrrell, Author of course Uncommon Self Esteem Tips
"If only my nose was straighter...then I'd be confident and happy!"
"If only I earned ten thousand more a year...then my life would be good!"
"If only I could be exactly the same as Bob...then I'd feel great about my/himself!"
Have you ever thought like that?
Of course life doesn't work like that.
Because much of what we feel inferior about is relatively superficial; the non-superficial part of us will always feel left wanting by external band-aid remedies.
Sure, you might have more confidence with a straighter nose for a while, but you are much more likely to forget about comparing yourself to others (either favourably or unfavourably) when you live your life in a sustainable way that utilizes your real core character strengths, values, and personal ideas.
Get more FREE Uncommon Self Esteem tips in your email
Sign up free using the form below to get your first self esteem tip instantly:

Published by mark.tyrrell December 9th, 2013 in