23+ Sleep Hypnosis Sessions
Choose from our range of gentle, soothing self hypnosis sessions for overcoming sleep problems and getting a really good night's rest
Everybody takes sleep for granted. Until problems appear. Then you can think of little else. And the more you think about sleep, and the harder you try to sleep, the less sleep you tend to get. This is where sleep hypnosis comes in.
When we sleep naturally, we 'fall' asleep. We don't try to sleep, or force ourselves to sleep. But once you're in the viscious circle of trying to sleep and not being able to, it can be very difficult to escape. Hypnosis 'resets' your natural sleep ability, calming your conscious mind and letting your unconscious mind get on with its job.
Sleep habits are very responsive to hypnotic approaches, partially because hypnosis mirrors the natural process of falling asleep. We have a range of hypnosis sessions to overcome sleep problems and help you get that good night's rest. We'll help you cut through worrying thoughts, anxious feelings, and anything else that's getting in the way of your shut eye.
If you want to fall asleep fast, sleep like a child, and bounce out of bed in the morning, one of our sleep hypnosis sessions will be just right for you.
Get a free sleep hypnosis session with our Sleep Well app for iPhone & Android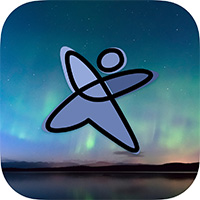 Our recommendations for money-saving hypnosis packs ...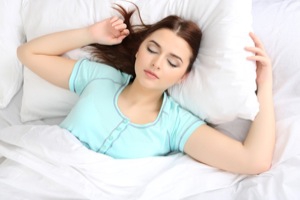 Retrain your mind and body to fall asleep fast, and say goodnight to insomnia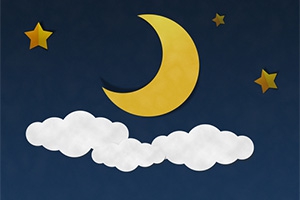 Snuggle down with this hypnosis audio pack and start sleeping better tonight.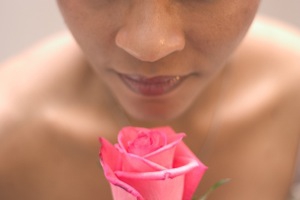 Develop attitudes of mind that will protect you from stress in all areas of your life
All our 'Sleep Problems' self hypnosis sessions ...
* Results may vary from person to person. This is why we provide a no-questions asked 90-day money-back guarantee to ensure you feel comfortable trying our products out. We believe they are the best available, and hope you will too.
Sleep Problems articles

on Uncommon Knowledge Blog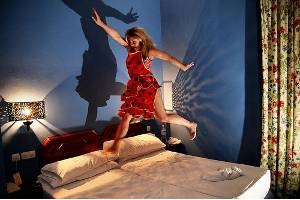 Have you ever noticed that the average amount of sleep people seem to need is always 'five more minutes'? The dreaded alarm goes off or your partner yells at you to WAKE UP! And it's "just give me five more minutes" - as if 300 more measly seconds will replenish the awakener all they need for the day ahead.
Deep sleep is something we all need for physical and mental health. Here I want to discuss specific ideas to help you drift back off to sleep after night time awakening.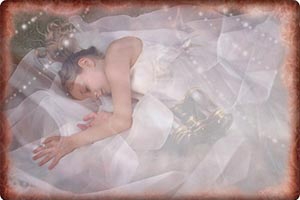 The ground-breaking research of the eminent psychologist Joseph Griffin shows us, with the 'expectation fulfilment' understanding of dreams, what the brain is really doing while we sleep.