41+ Thinking Skills Hypnosis Sessions
Improve your ability to think clearly and avoid cognitive errors with this range of relaxing audios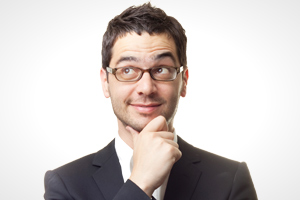 The one download that really helped me was Stop Negative Thoughts... it has totally changed my thinking.
Colleen J. Springer, Life Skills Coach/Facilitator, Toronto, Canada *
Read the full testimonial »
If you really want to change your life and open up the door of opportunity, building thinking skills is one of the most dramatically effective things you can do. It will impact on every area of your life. Bar none. It will help you be more creative, more flexible, more objective, more understanding, more tolerant, more positive, more decisive, more assertive - and that's just for starters.
We don't often think about how we think. Yet 'how we think' influences every aspect of what we do and how we feel. If 'how you think' is merely a product of what other people have taught you to think, or coerced you into thinking, you may be doing things and feeling things that are just not right for you, or that are actually holding you back in life.
So it's a good idea to take full personal charge of the task of building thinking skills - and hypnosis is an ideal tool for quickly developing new habits and styles of thinking that can help you progress to the kind of life you want to lead and be the kind of person you want to be.
Our recommendations for money-saving self hypnosis packs ...
All our 'Thinking Skills' self hypnosis sessions ...
* Results may vary from person to person. This is why we provide a no-questions asked 90-day money-back guarantee to ensure you feel comfortable trying our downloads out. We believe they are the best available, and hope you will too.