Personal Skills Hypnosis Downloads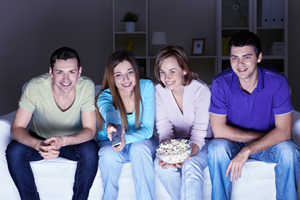 I have come away from it with a much clearer, calmer sense of what's been driving me, and that's obviously extremely helpful.
Anonymous, College Professor, Ohio, USA *
Read the full testimonial »
You don't have to pass an exam before you get to live your life, but you probably wish sometimes that there were some courses in developing personal skills that you could take.
Some time in adolescence most of us wake up to the fact that life is more than just a random set of 'happenstances' (though there's plenty of randomness to go around). How our lives turn out also depends to a large extent on what we know how to do. Both outwardly, in terms of what you might call hard skills and knowledge, and, more importantly, inwardly.
It's easy enough to find courses to teach you anything from bricklaying to accountancy, but much more difficult to find courses to teach you how to handle yourself in difficult situations, or how to get on with other people, or deal with unpredictability, or get lucky.
When you look over our selection of downloads for developing personal skills, you'll see an ever growing library of self hypnosis sessions you can use to extend the range of what you know how to do. All our sessions are based on the latest psychological understanding of human functioning and interaction. And they're highly effective - and fun.
Our recommendations for money-saving self hypnosis packs ...
All our 'Personal Skills' self hypnosis sessions ...
* Results may vary from person to person. This is why we provide a no-questions asked 90-day money-back guarantee to ensure you feel comfortable trying our downloads out. We believe they are the best available, and hope you will too.