45+ Job Skills Hypnosis Sessions
Upgrade your skills for work with subtle, permissive, powerful hypnosis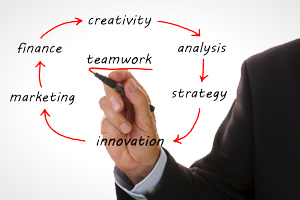 The Confident with your Boss one is brilliant! I recommend your downloads all the time...
Anonymous, Upper Management Government Job, Australia *
Read the full testimonial »
The world of work is ever more challenging and competitive. Learning job skills can improve your chances and enhance your progress. Technical skills can be learned in structured training, often with special tuition and hands-on practice.
But where (and how) do you learn the 'soft skills' that can make such a difference, the skills that will make you the chosen candidate, or the person everyone wants on their team?
Using hypnosis, you can really get to work on how you handle different aspects of working life, from punctuality to project management, from selling to dealing with paperwork, from running a meeting to dealing with difficult colleagues.
Our learning job skills hypnosis downloads cover a range of different work situations, and will give you the tools to be at your best in any or all of them, confident that you can handle it.
Uncommon success tips in your email
For daily tips on overcoming procrastination, maximizing productivity and fulfilling your potential, click here to subscribe to Uncommon Success Tips, hand-crafted by our co-founder Mark Tyrrell.
Our recommendations for money-saving self hypnosis packs ...
All our 'Job Skills' self hypnosis sessions ...
* Results may vary from person to person. This is why we provide a no-questions asked 90-day money-back guarantee to ensure you feel comfortable trying our downloads out. We believe they are the best available, and hope you will too.
Job Skills articles

on the Hypnosis Downloads blog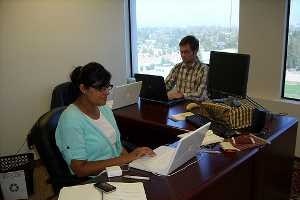 Starting a new job feels daunting, like the first day in school. The unfamiliarity coupled with the stress of wanting to please can feel overwhelming...and too much stress makes it harder to concentrate and do a good job...causing more stress...! What can you do?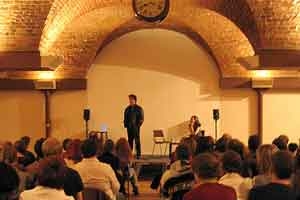 A great speech should feel like you and the audience are discovering things together. As if you are making connections there and then from a solid base of knowledge. It needs to feel spontaneous, not like a pre-recorded playback.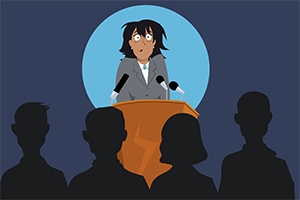 It's 9 am on a Monday morning, and your boss has just told you matter-of-factly that you just have to do a presentation next week - to "100 potential customers"! What's your response?