44+ Interpersonal Skills Hypnosis Sessions
Improve how you interact with others with these gentle yet powerful hypnosis audios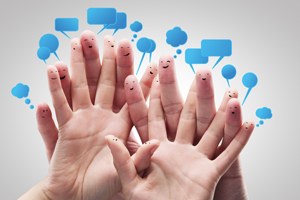 Rehearse social situations in the safety of hypnosis and create blueprints for new ways of thinking and behaving.
Hell is other people. But so is heaven. So developing interpersonal skills is the way to get out of hell and into heaven (metaphorically speaking).
Getting on with other people ought to be simple. We are all humans together, with much the same attributes and with very much the same feelings. But for many people, even the simple matter of talking to another person can be quite tricky - from knowing how to make eye contact comfortably to gauging just how close to stand (or sit).
And even if you get those basics right, and know how to 'make conversation', what about when you get beyond the basics? How do you go about building rapport with another person? How do you make more friends? Set up a date? How do you stop your own emotions getting in the way?
All these and many more related issues are covered in our developing interpersonal skills hypnosis downloads, so you are sure to find something to help you relate more easily with all the different people you encounter in your life.
Our recommendations for money-saving self hypnosis packs ...
All our 'Interpersonal Skills' self hypnosis sessions ...
* Results may vary from person to person. This is why we provide a no-questions asked 90-day money-back guarantee to ensure you feel comfortable trying our downloads out. We believe they are the best available, and hope you will too.