Panic Attacks Online Course
The Fight or Flight Response (or Panic Attack!)
The Panic Attack : Faster Than the Speed of Thought
What happens during a panic attack?
Read Part 1: What is a panic attack? »
Panic Attacks and their Place in the Modern World
The 'Trip-wire' of Panic
The Unconscious Mind is a Quick Learner
Deconditioning Panic
Agoraphobia and Panic Attacks
Calming Things Down
Read Part 2: Why do we have panic attacks? »
Panic Thought 1: I might die from a heart attack
Panic Thought 2: I might die from suffocation
Panic Thought 3: I'm having a stroke
Panic Thought 4: I'm going to faint
Panic Thought 5: I'm having a nervous breakdown, or going 'crazy'
Panic Thought 6: Losing control
Panic Thought 7: Feeling so weak that you cannot move or might fall down
Panic Thought 8: Believing that you are going to be embarrassed or humiliated.
Read Part 3: The Core Beliefs that Fuel Anxiety and Panic Attack »
Some symptoms of hyperventilation and panic
Getting Rid of Hyperventilation
The 7:11 Breathing Pattern - the opposite of hyperventilating
Read Part 4: Panic attack symptoms - Hyperventilation (over-breathing) »
When you have a panic attack, or become very anxious your emotional response can actually bypass your 'thinking brain'. The red dot in the diagram is the amygdala, which is involved with creating a 'faster than thought' panic attack. It is very difficult, or impossible, to think clearly when highly emotional because the part of the brain you think with is inhibited.
Read Part 5: The Brain and Panic Attacks: 'Emotional Hijacking' »
Scaling Panic Attacks Down
Be AWARE of Panic Attacks
The Next Step
Part 6: Other Techniques for Getting Rid of Panic Attacks »
Skills, Tips and Techniques for Getting Rid of Panic Attacks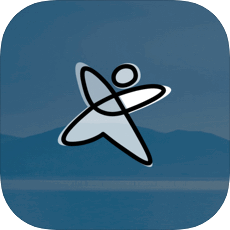 Get a free hypnosis session with our new Overcome Anxiety app for iPhone & Android
Includes our most popular anxiety treatment session free, with the option to upgrade to 10 more sessions.
Get the Overcome Anxiety Hypnosis app for iOS (iPhone or iPad) here or for Android here.