Fear of viruses

Asked by Wendy Quartly at 01:37 on April 4th, 2022
Hi, I've had 3 illnesses since 2017, all to do with lung issues, asthma, flu, infection and recently covid. Each time I recover my mental health suffers for the worst each time.  Do you have a hypnosis audio to help me to deal with this?
Thank you, Wendy Quartly.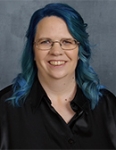 Hi Wendy,
Thank you for your question.
Below you'll find links to a couple of sessions that can help.
Best wishes,
Rebekah
Uncommon Care Team