Enmeshment/covert incest/psychological incest

Asked by Anonymous at 06:58 on March 27th, 2022
Mothers (and fathers) can cause huge emotional trauma which can be more difficult to deal with than physical/overt sexual abuse.
I strongly suggest you have a download for enmeshment. I don't want to "get along with my mother" she is toxic. But I do want to get rid of the damage caused by covert incest and can find nothing that works among your huge library. Specifically the negative impact from a mother's enmeshment who has raised you as their spouse.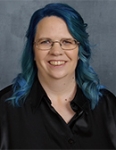 Hi there,
Thank you for your question. We don't have a prewritten session to help someone overcome trauma, because we feel this issue is best treated with a personalized approach in a one-to-one session. The best treatment intervention we've found is the Rewind Technique, for which we offer a training course. Please contact the Uncommon Care Team for more information on how to find someone in your area who has trained with us in that intervention.
Because I cannot submit this form without a suggested download listed below, I've selected a few that may help, but these should not be viewed as an alternative to proper treatment if you are experiencing lasting trauma.
Best wishes,
Rebekah
Uncommon Care Team