Tolerating my weakness

Asked by Nikunj Mathur at 01:30 on September 29th, 2021
I need to become more tolerant towards my own mistakes and weaknesses so that I don't always keep changing my goals to fix it. And I feel like I have to fix everything now.
So I end up listening to multiple downloads and not make much progress because I am not able to keep up with it. It's a repeating cycle.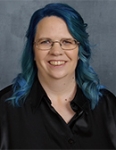 Hi Nikunj,
Thank you for your question.
Below you'll find links to a couple of sessions that should help.
Best wishes,
Rebekah
Uncommon Care Team