Help with hypnosis for stroke

Asked by Anonymous at 05:52 on September 21st, 2021
Hello!
My mother had a very large stroke. She's doing very well, considering, but her brain is not processing images from her left eye and she doesn't recognize very well things from her left.
Her speech is okay but slow and her movement is the same. They expect her to improve with these things as the days progress.
Is there something that can help with the visual/left side thing?
Thanks!
Natalie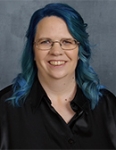 Hi there,
I'm very sorry to hear about your mother's stroke. We don't have a session that specifically addresses image processing, but you may find the sessions below helpful, regardless.
Best wishes,
Rebekah
Uncommon Care Team