Overactive bladder

Asked by Anonymous at 10:32 on September 20th, 2021
I've suffered with overactive bladder for years and tried everything with no avail. I'm in my 70s and my problem is interfering with my quality of life. I experience an urge when I arrive at my front door and any toilets I've used. I'm convinced my brain remembers the toilets I've used, also when I run the tap. Would hypnosis help with my condition?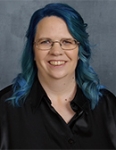 Hi there,
Thank you for your question.
Below you'll find links to a couple of sessions that should help.
Best wishes,
Rebekah
Uncommon Care Team