Every step is the effort toward success

Asked by Anonymous at 06:37 on August 29th, 2021
Hi!
I'm looking for a download which would help me deeply internalize the belief that every effort (every step) put into the pursuit of success is a step toward the success and that because of that achieving success is a real possibility.
Thank you
Tin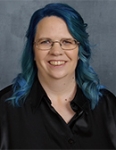 Hi Tin,
Thank you for your question.
Below you'll find links to a couple of sessions that should help.
Best wishes,
Rebekah
Uncommon Care Team