Expressing myself verbally

Asked by Sharon Laird at 11:04 on August 4th, 2021
I'm unsure what downloads to get, as I'm at university I have downloaded the study package already. However, for more personal problems I dunno where to start. I also feel awkward, and a little self conscious and can't seem to get the words out I want to express, or when I do I'm responding too late in the conversation.
Also sometimes my head goes blank when I need to writeup a report or something, feel I'm wasting time and getting more frustrated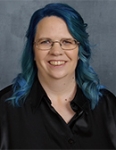 Hi Sharon,
Thank you for your question.
Below you'll find links to a few sessions that should help.
Best wishes,
Rebekah
Uncommon Care Team