Dystonia suggestions

Asked by Kara Hermann at 16:47 on March 1st, 2021
I have Dystonia. Symptoms include neck pain, strong muscle spasms, locked joints and tremors.
I am curious if either the Parkinsons or Essential Tremors would help?
A download specifically for Dystonia would be greatly appreciated!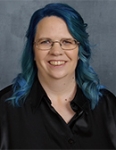 Hi Kara,
Thank you for your question.
Below you'll find links to a couple of sessions that could help. And you can suggest new topics on this form.
Best wishes,
Rebekah
Uncommon Care Team