Decluttering and hoarding

Asked by cheryl taylor at 09:23 on February 18th, 2021
Please could you point me in the right direction for a script that helps with these issues?
My client has found herself in a mess and it's all on top of her now as her husband has walked out over it. She wants to get her home in order and stop hoarding.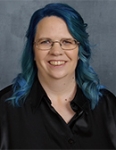 Hi Cheryl,
Thank you for your question.
Below you'll find links to a couple of sessions that should help. You can find the script versions by clicking the link under 'text version' on the right-hand side of the page.
Best wishes,
Rebekah
Uncommon Care Team