Detaching

Asked by Anonymous at 16:34 on December 4th, 2020
I went through a horrible divorce, the "I'm going to take everything and use our child as an object and get the courts and everyone else to go along with it and we will all do this by disregarding the laws and Constitution" kind. No attorney will stand up against these powers. I'm on my own.
I need the ability to detach when I'm talking about the case, talking about the past, when looking through evidence from the case and preparing written statements. I will be taking a stand against the atrocities that occurred but the emotions are crippling and preventing me from doing so.
I can do this though. Ironically, a few years ago, I delivered a presentation at our state Capitol. One lawmaker told statewide media it was the best presentation they'd seen all session from an amateur or professional. Fast forward to now where I can't even coherently explain what's happening or compile my evidence in order to stand up to this.
The audios and 10 Steps have helped me so much. Now I'm stuck on this.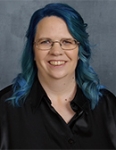 Hi there,
I'm very sorry to hear about what you and your family are going through.
Below you'll find links to a couple of sessions that should help.
Best wishes,
Rebekah
Uncommon Care Team

Thank you, Rebekah. It's pretty quiet on this message board but I hope you realize the value in what you do. I listened to the Cool Headed download that you recommended. During the session, a new approach came to mind. And another later. I haven't acted on them and maybe won't. The point is I'm thinking differently and I know there are more possible solutions where those came from. 
I must be communicating more calmly and confidently because I emailed two attorneys within the last two of days and got responses. Compare that to last year when I contacted over 100 and got either no response or a negative response.
Thank you again.