Best download to stop excessive crying.

Asked by Anonymous at 07:16 on June 7th, 2020
I need to stop crying!!! I cry at movies, books and now I'm crying every time i see my daughter that has left home even though she isn't far away. I'm crying at random things that have no reason to cry at. Even writing this makes me tear up. Please help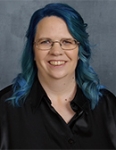 Hi there,
Thank you for your question.
Below you'll find links to a couple of sessions that should help.
Best wishes,
Rebekah
Uncommon Care Team