Guilt and anxiety

Asked by Anonymous at 21:06 on June 1st, 2020
Hi there,
I have been listening to the "Be more assertive" pack and am starting the "Depression" pack. Since listening to these downloads, I am starting to feel content and happy and yet I have a nagging guilt and anxiety because of the contentment! I am learning to be more present in my own life but I have for so long made the cares of my siblings and my friends my distraction and my priority. My life and home have been utter chaos for years. This lockdown has given me an unexpected excuse not to travel the 350 miles, like I used to regularly, to tend to the lives of others and I feel like my energy is better spent right here at home. I am getting so much satisfaction from being more responsible in my own life but it is an uneasy peace, like someone needs me and I should be there for them instead. I am thinking maybe if I just stay the course(s), I'll get where I need to be even when I have no excuse external to myself to rely on.
Any suggestions appreciated.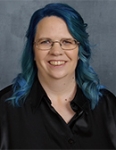 Hi there,
Thank you for your question.
Please have a look at the session linked below and also 'Take Care of You'.
Best wishes,
Rebekah
Uncommon Care Team