Help me to choose hypnosis session.

Asked by Anonymous at 19:27 on April 14th, 2020
Hello,
I am a blogger and a YouTuber and I am lost on which hypnotherapy to take.
I want to become more successful, but lacking clarity.
Should I start a blog, write a short book, do affiliate marketing or simply just stick to videos.
I want to have more clarity but somehow I am very confused.
I don't want to start something and half way through realise that this is not that I want to be doing long term.
I am Almost afraid of failure even though I am very smart and strong.
Thank you.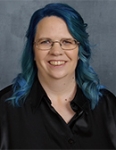 Hi there,
Thank you for your question.
Below you'll find links to a few sessions that should help.
Best wishes,
Rebekah
Uncommon Care Team