Nighttime Overactive Bladder

Asked by Julie Miller at 08:54 on April 12th, 2020
My daughter, 22, has been suffering from nighttime urination for 3 years. She goes 5 to 6 times per night. We have been to all the doctors with no solutions that have worked. We are desperate to find something to work.  What hypnosis do you suggest? Thank you!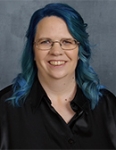 Hi Julie,
Thank you for your question.
Below you'll find a link to a session that should help.
Best wishes,
Rebekah
Uncommon Care Team