Travel Anxiety

Asked by Lucy Lloyd at 14:33 on February 10th, 2020
I have a hypnotherapy client who hasn't flown since 2000, gets anxious on bridges, lifts, and height, so will avoid them. If he's in a resturant, he will get a sudden feeling that he needs to get out or if he's lying on the sofa at home he will suddenly get really anxious and need to get out.
Going into tunnels has gotten worse and short journeys.
He hates being confined in places; if he's driving on short journeys he's okay, but he can't travel with his family in the car. Not good on long distance and not knowing where he is going or knowing when the journey will end, the journey to me will take him 1 or 2 hours, he's not sure if he will make all the way without getting anxious, he doesn't have panic attacks.
He just has anxiety of feeling trapped.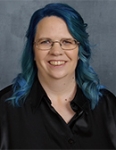 Hi Lucy,
Thank you for your question.
Below you'll find links to a few sessions that should help, especially if you adapt them to your client's specific needs. Please note that I can only link to audios through the setup on this page, but you can find the link to the script version on the lower righthand side of the audio's page. :)
Best wishes,
Rebekah
Uncommon Care Team