Cannabis addiction

Asked by Anonymous at 06:21 on December 5th, 2019
I am using "Cannabis addiction" download but not quite succesfully yet. I don't smoke cigarretes and only use tobacco when smoke cannabis to mix it up. Does anyone here had a similar problem and thinks that smoking cigarettes sessions, maybe 10 step program would be in any way beneficial to stop smoking cannabis as well?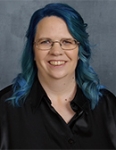 Hi there,
Thank you for your question.
You certainly could try the 10 Steps to Become a Nonsmoker pack, as that might help you overcome the habitual addiction side of the cannabis use.
Best wishes,
Rebekah
Uncommon Care Team