You do not have anger management regarding the anger I have.

Asked by Anonymous at 23:40 on April 12th, 2023
I have instantaneous rage that is not related to people at all. If I would feel some anger about a situation with a person, I have thoughts that I can address and am able to do the self-talk necessary to work through it. NOT the issue. Your anger hypnosis only relates to people. I did check. My anger is when I feel calm but the vacuum gets stuck or I  bump my leg against the side of something or I can't  figure out the computer. When something mechanical doesn't work right often results in this. To be honest I  have Complex Regional Pain Syndrome that is awfully painful. Even small bumps produce lasting pain. But I repeat, this is instantaneous rage that is out of proportion to the incident. There is no time for thought. I am by myself so people are not involved. I feel like a child who cannot deal with frustration. I really would appreciate something addressing this.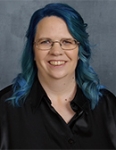 Hi there,
Thank you for your question.
Below you'll find links to a few sessions that should help.
Best wishes,
Rebekah
Uncommon Care Team

Hi!
I know this is a fairly old question, but maybe I can still help.
I get that kind of rage too, and for me it's a result of sensory overload. Whatever triggers it is really just the last drop. It feels very much like anger, but it's more like a deep frustration and a feeling like I just want to jump out of my skin, like I'm about to explode.
If this feels like it, maybe the Sensory Overload Relief audio would help you too.
Cheers!