Addictions

Asked by Samantha Singh at 06:31 on October 16th, 2019
Over the years, your downloads helped me a lot.
Lately, I realised I have no self-control. I binge at nights and I smoke marijuana to make the food taste better. I think I have an addiction problem. I don't think I'm addicted to a specific thing but I am addicted to ...getting a high and sugar!
I know there's a lot of downloads for addiction but I'm not sure which is the right one for me.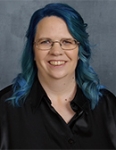 Hi Samantha
Thank you for your question.
Below you'll find links to a couple of downloads that should help.
Best wishes,
Rebekah
Uncommon Care Team