I want to overcome my inability to swim

Asked by Anonymous at 13:38 on August 8th, 2019
I am 54 years of age and have had many, many swimming lessons over the years, both in group sessions and on a one-to-one basis. Every swimming coach tells me I'm not afraid of water (and I don't think I am) but I am still unable to swim, when I'm on my own I just won't push off the side. It's so frustrating - I just want to be able to swim like everyone else! I downloaded the overcoming fear and anxiety series yesterday and have begun listening to the first audio, but I'm not sure this is the right series? Can you suggest the right hypnosis series for me.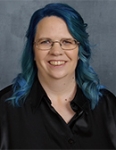 Hi there,
Thank you for your question. Of the sessions we offer, it sounds like you're on the right track. :)
But I've also linked below to a download that might also help.
Best wishes,
Rebekah
Uncommon Care Team