Getting a good nights sleep

Asked by Anonymous at 02:33 on July 11th, 2019
Hi. I am undergoing treatment for breast cancer and am really struggling at night to get to sleep and have a good night's sleep due to anxiety and my mind racing.
When I do eventually get to sleep, I wake up after a few hours and almost straight away feel panicky.
What downloads would you recommend for me? I have already purchased several about staying positive and reducing anxiety.
I look forward to hearing from you.
Helen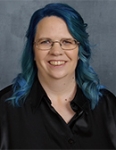 Hi Helen,
Thank you for your question. I'm very sorry to hear what you've been going through.
Below you'll find links to a few downloads that should help.
Best wishes,
Rebekah
Uncommon Care Team