Script for severe nail-biting caused by anxiety.

Asked by Helga Collier at 14:48 on July 1st, 2019
I am looking for a script for a man in his 30s who was stabbed a few years ago and now suffers anxiety that leads him to bite his finger nails until his fingers bleed.  He did not go out to socialise for about the first 2 years after being stabbed, but has fairly recently started, with the help of friends, to go out occasionally to socialise, during the day. He wants to stop feeling so anxious and afraid and to stop biting his nails.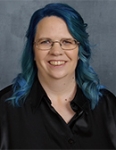 Hi Helga,
Thank you for your question.
Below you'll find links to a couple of downloads that should help. To reach the script version, look for the link on the righthand side of the page under 'Text version'.
Best wishes,
Rebekah
Uncommon Care Team