Best Download for Getting Off the Couch

Asked by Anonymous at 10:14 on June 1st, 2019
I'm a morning person. Get a lot done but kind of quit once it's 5 pm. Want to read more or go out occasionally but wind up just watching TV--even bad TV. Which downloads would be best to do something more constructive with my time? Thanks.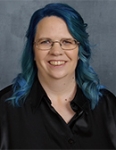 Hi there,
Thank you for your question.
Below you'll find links to a couple of downloads that should help, along with 'Watch Less TV'.
Best wishes,
Rebekah
Uncommon Care Team