Fast talker - how to slow it down and say less?

Asked by Omie Omie at 16:22 on September 2nd, 2018
Hello! I am noticing in my life that the pace at which I speak is much faster than others. I think I make impressions on people that I presume I am above them, or better than them, and as a result, I often overshare when I wish I was calmer & reserved. Also, I think that I may come across as shady or sketchy or untrustworthy becuase of speaking fast, especially as I am from California, but now live in the South(US), where people talk MUCH more slowly.  That all said, I tend to be pretty articulate, and I do pause and connect with people often, I like to listen to them, but for some reason, when I get talking, whew! Its just fast and furious, LOL. I say too much and often wish I could take it back, slow it down, or just ease up a bit.  I imagine this is some degree of anxiety, although I am pretty balanced in terms in Interovertedness & extrovertedness. I get along well with people in general.   Any thoughts you have about good recordings for this are SO APPRECIATED!  (hahaTLDR?)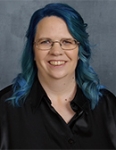 Hi there,
Thank you for your question.
I've tagged a couple of downloads below that you may find useful. :)
Best wishes,
Rebekah
Uncommon Care Team