Concentrate on studies. (instead of Ritalin)

Asked by Anonymous at 08:38 on May 31st, 2018
Hello,
I can't focus and concentrate on studies. When using Ritalin, it was much better, but that has side effects.
Trying to listen to hypnosis but can't concentrate all the time, prefer to go out and have fun instead of learning.
ADHD hypnosis didn't help - don't have problem to sit, just to concentrate.
Thanks.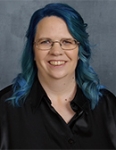 Hi there,
Thank you for your question.
In addition to the downloads listed below, you might want to have a look at 'Studying Motivation'.
Best wishes,
Rebekah
Uncommon Care Team