Low self esteem, anger, depression

Asked by Anonymous at 04:37 on May 9th, 2018
hello,
I am looking for a download to help with low self esteem, anger, depression.
i would like to stop carrying that repressed anger with me and have more confidence. I think I am passive aggressive.
Right now I feel I am not good enough, I have no purpose, I am stucked, I am not doing anything with my life.
my father was very angry and I was bullied for a few years.
I don't have a job and have no idea what to do. I would like to know my purpose and get a job I love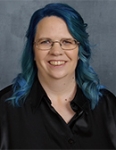 Hi there,
Thank you for your question.
We have a number of downloads to help with all of the topics you mentioned, such as the Self-Esteem Category. I've tagged some specific downloads below.
For depression, we offer the Natural Depression Treatment Program.
Best wishes,
Rebekah
Uncommon Care Team