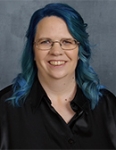 Hi there,
Thank you for your question.
Honestly, I'm having trouble coming up with an appropriate download to suggest, so I'm going to give you the download suggestion link here. :)
On a practical note, I prefer taking notes on a smartphone, tablet, or laptop so I don't have to worry about my handwriting.
Best wishes,
Rebekah
Uncommon Care Team