Recommendations for downloads for someone with an eating disorder?

Asked by Anonymous at 16:02 on February 20th, 2018
My son has an usual eating disorder called ARFID/SED. It stands for Avoidant/Restrictive Food Intake Disorder or Selective Eating Disorder.
He will not eat most foods, only cracker-type foods and candy. I have heard that hypnosis can help with the disorder.
The goal is to get him to be willing to try new foods and hopefully like them without severe anxiety. This isn't like anorexia, because there is no body-image component. He is severly phobic of food.
Any suggestions?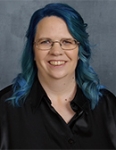 Hi there,
Thank you for your question.
I've listed some downloads below that I hope you'll find helpful.
Best wishes,
Rebekah
Uncommon Care Team