fear of trimming toenails

Asked by Anonymous at 16:39 on February 8th, 2018
Hello,
I know this is a longshot, but my adult son with Down Syndrome has recently refused to let us trim his toenails. He had never exactly enjoyed getting his nails trimmed, but suddenly he will simply NOT let us do his toes. I just wondered if there may be a download that could help this... it may be related to a common situation with autistic people who don't like to be touched, although our son doesn't mind touch; just the toenail trimming. I'm also not too sure if hypnosis would work on a developmentally disabled person, but I thought it's worth asking!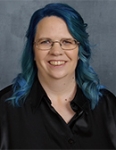 Hi there,
Thank you for your question.
I'm not sure myself on the effectiveness of hypnosis for people with Down Syndrome and we don't have a download on the precise topic you've asked about, but you can try the generalized fear and anxiety download I listed below.
We back all of our downloads with a 90-day guarantee, so please contact the Uncommon Care Team if you find it's not helpful in the way you'd hoped.
Best wishes,
Rebekah
Uncommon Care Team