Night eating.

Asked by Anonymous at 16:16 on December 14th, 2017
My client is trying to lose weight. He gets up in the middle of the night and is not fully awake. He goes to the refrigerator and eats food. He is controlling his eating during the day, but cannot control this half-asleep night eating.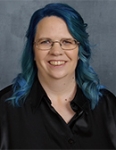 Hi there,
Thank you for your question.
Our 'Stop Night Eating' download is really more for eating late at night, between dinner and bed, but you may be able to adapt the script to your client's needs. The audio is tagged below and the script is here.
Best wishes,
Rebekah
Uncommon Care Team