Being adopted, depression...

Asked by Anonymous at 19:22 on September 23rd, 2017
Hello, could you please recommend some titles that may assist with the information below? Being adopted, depression, loneliness, lack of friends, lack of confidence, feeling lost in life with no direction, pushing people away, being scared of love, grief, loss of a parent recently, surviving parent has a terminal illness, only sibling is moving interstate and best friend moved overseas. Other than that, I'm pretty happy but it's a struggle sometimes. Thanks. :)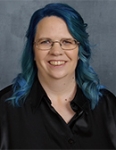 Hi there,
Thank you for your question.
I've tagged some downloads below for you to consider and would also recommend you check out our Natural Depression Treatment Program.
Best wishes,
Rebekah
Uncommon Care Team