Emotions all over the place. I'm not going back but it's hard to deal with this. Want to move on.

Asked by Anonymous at 10:42 on September 15th, 2017
Man I'm helping- I left wife last night, want a divorce. I've never abused her but she does me. Wife cheated at least two times years ago, 10-year-old might not be mine. I just joined Facebook for jobs (building, handyman) and a fight happened because she is accusing me of cheating. She has never let me look at her Facebook or phone, but she wants to see mine. I didn't ask last night. It's principle on top of it all.
I'm not going back, have four kids (17-, 10-, and 3-year-old girls and a 14-year-old boy). The 3-year-old is wife's niece's. We adopted at eight days so she wouldn't go to foster home. Addicted to drugs when born. As far as I'm concerned, she's mine. I think my 10-year-old is the child of the guy I caught my wife with in my home. I was arrested for beating him up. I let him come stay with us because he was homeless. I didn't touch my wife. She hasn't worked in the 18 years we've been together. Told her two days ago I needed her help; she says she went to look for a job yesterday but I don't know. Already on Facebook saying she's single and guys can come stay. Hurts.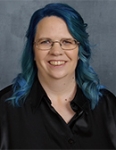 Hi there,
It certainly sounds like you and your family are going through a rough time. I'd recommend you find a counselor or therapist who can help you more fully and personally, but in the meantime, I hope you find one or more of the following downloads helpful.
Best wishes,
Rebekah
Uncommon Care Team