Ignore distractions

Asked by Annalee MINTZ at 22:10 on August 14th, 2017
I need to become the person who can read or knit or learn while others are in the room, on the bus, etc. I need to be able to listen to a phone call and ignore others laughing and talking. I cannot always leave my small house or walk outside my office. I need to make better use of my time when I am waiting for planes. I need to be able to knit, crochet, draw, etc. and talk to people or sit in a room with conversation going on around me. I already own don't get sidetracked, focus and concentration, etc.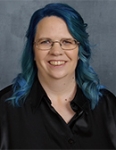 Hi Annalee,
Thank you for your question.
In addition to the downloads you've already mentioned, the only other ones I can think of are linked below. :) I hope they help!
Best wishes,
Rebekah
Uncommon Care Team