What audio treatment best explains and treats BD?

Asked by Anonymous at 03:59 on June 24th, 2017
I have been treated for anxiety disorder for 29 years with varying degrees of success. Now my psych tells me I have BD tendencies.
I have been on 20 mg of lexapro for two years and I just added 500 mg of depacote last night.  Will I ever feel "normal"?  (Once we tried lithium we poor effects.)
Thanks from the Colonies,
A.H.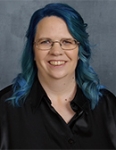 Hi there,
Thank you for your question.
To be honest, I'm not sure what 'BD' stands for here, as that abbreviation could stand for many different things. But with the mention of lithium, I'm assuming you mean Bipolar Disorder. You might like to have a look at this article Mark wrote on bipolar diagnoses.
And I've tagged a download below for you. If I've completely misunderstood your query, please get in touch at support@unk.com and I'll help you there. :)
Best wishes,
Rebekah
Uncommon Care Team