I feel exhausted from life

Asked by Anonymous at 02:11 on June 19th, 2017
People say about me that I have a positive attitude towards life and that I'm very solution focused. However, the older I get (56) the more exhausted I feel about life. I've mastered many challenges in life and now a new series seems to start: my husband (59) diagnosed with lymphoma a few days ago and discharged from his job end of the year.
Any ideas?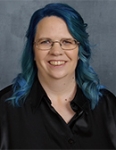 Hi there,
Thank you for your question.
I hope you find the listed downloads below useful!
Best wishes,
Rebekah
Uncommon Care Team