Motivation for training to improve success/enjoyment of an activity

Asked by Anonymous at 05:30 on June 9th, 2017
I'm retired and have two small dogs. Dog agility and breed showing have been major aspects of my social calendar. I have (somewhat reluctantly) given up dog showing to concentrate on agility where I feel I have more control over the outcomes! It can be very rewarding, but also frustrating! I know the problem areas where I need to put in more training, but am finding it tough to motivate myself to get out and work on them. Although these problems are frustrating me at an agility trial, I am feeling somewhat overwhelmed with the number of tasks at hand and it's stopping me moving forward... Feeling rather sad as I have had to scale back some of this year's goals as a result of disappointments.
I have already purchased Plan your Future, Overcome Procrastination, Increase Self-Discipline, Be Solution Focused.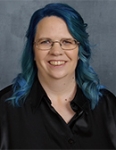 Hi there,
Thank you for your question.
I hope one or more of the downloads I've listed below meets your needs.
All the best with your training!
Best wishes,
Rebekah
Uncommon Care Team