Gym, workouts, fitness

Asked by Teina Barlow at 18:18 on May 14th, 2017
I found a download for help with exercise addiction. What I would like is something to get me addicted to exercise. My dream hypnosis would make me feel anxious if I don't exercise at least an hour every day. I bought Discipline and Super Slim Me, but I think these were not the right choices. Suggestions, please? Thanks!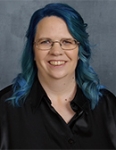 Hi Teina,
Thank you for your question.
I've tagged several suggestions for you below, I hope you find them helpful!
Best wishes,
Rebekah
Uncommon Care Team