Unable to move on and feel good about myself after a failed relationship

Asked by Anonymous at 03:07 on April 10th, 2017
After two and a half years of being involved with a man for whom I've had very strong feelings for over 30 years and despite knowing he never wanted a real relationship, AND having many times to walk away (but he would always get in touch again and I would always give in and remain "friends"), it has now come to an end with him not getting in touch anymore. Even though I know deep down it could never be any other way, I am utterly lost, hurt, and confused. If I could be angry with him, it would be so much easier but unfortunately, I still deeply care for him and am still so very fond of him. We live in the same town so I still see him a lot. I just can't stop thinking about him and it's really affecting my capacity for hope and my belief in myself. I'm three days into the "unrequited love" download, but I'm feeling worse.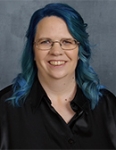 Hi there,
Thank you for your question.
I hope you find the downloads tagged below helpful as you move on from this relationship.
Best wishes,
Rebekah
Uncommon Care Team