Losing clients

Asked by Anonymous at 19:58 on April 2nd, 2017
Hello, I own my own company as a web/graphic designer. Sometimes I lose a big client or even a few close together. This really eats away at me and I would love something to center me from the anxiety of this. Your current downloads like "get over job loss" aren't quite applicable since I still have many other clients to serve. I'd like to be able to move past the loss so that my anxiety doesn't grow and I don't lose more clients! It can become a self-fulfilling prophecy as the more I fear losing them, the more preoccupied I become, neglecting the others and causing me to actually lose them in real life.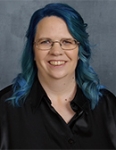 Hi there,
Thank you for your question.
I hope you find the downloads tagged below helpful.
Best wishes,
Rebekah
Uncommon Care Team