Depression and getting over an abusive relationship

Asked by Anonymous at 18:30 on March 28th, 2017
I was in an emotionally and sexually abusive relationship for a year and a half, which has left me depressed and unable to get over it. I was wondering if there might be any hypnosis downloads that might help me move on.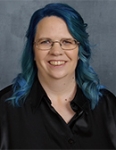 Hi there,
Thank you for your question.
I'd recommend that you have a look at our Natural Depression Treatment Program. And I've also tagged some downloads below for you to consider.
I hope this helps!
Best wishes,
Rebekah
Uncommon Care Team