Need help getting teenager organized and study habits. Poor grades

Asked by Anonymous at 15:50 on March 23rd, 2017
My teenage son has very poor concentration and study habits. He never knows what is going on in class and doesn't listen to details. He has a very low self-confidence and lacks ambition.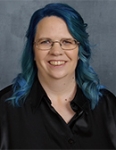 Hi there,
Thank you for your question.
I've tagged some downloads below that your son should find helpful.
Best wishes,
Rebekah
Uncommon Care Team