Need help related to my new workplace

Asked by Anonymous at 04:54 on March 22nd, 2017
I have recently graduated from university and started working for a startup as a finance manager. Can you suggest some downloads to help me improve my people management skills and other relevant skills? I also know that the CEO prefers thinker over doers.
Thanks.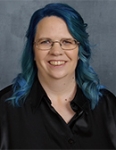 Hi there,
Thank you for your question.
I've tagged some downloads below for you that I think you'll find helpful.
Best wishes,
Rebekah
Uncommon Care Team