Confidence vs. Self-Esteem

Asked by Anonymous at 16:33 on March 17th, 2017
I'm going back and forth between the two programs. I feel that my lack of confidence and my poor self-esteem are related. I have poor self-esteem, but it's mostly related to perfectionism. I have low confidence, but that is related to the high standards I set for myself -- I'm not necessarily "afraid". I'm having trouble taking action for my future because I keep seeing all things I do that are not perfect as failures and indications that my goals are just not obtainable. I attribute my failures to my lack of effort and ability. I don't understand how other people can be so sure about their ability to reach their goals when statistics are not in their favor. I feel lost and I feel like everything is my own fault. I've never been able to stand up for myself. I ruminate and can't think of a time I was truly proud of myself. I'm poorly organized and while I am very curious and motivated, I can't follow a structure to accomplish anything and I can't accept that an imperfect outcome is ok.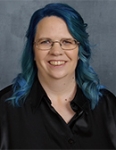 Hi there,
Thank you for your question.
Confidence and self-esteem are inherently linked; it's hard to be confident when your self-esteem is low, it's hard to have self-esteem when you feel under-confident. On the flip side, if you work on improving one of those things, you'll find the other naturally rising, as well.
I've tagged some downloads below for you to consider. I hope you find them helpful!
Best wishes,
Rebekah
Uncommon Care Team